A UNIQUE CORNISH DESTINATION THATS MUCH MORE THAN JUST A HOLIDAY!
We're a family-owned business, and our mission in life is simple...
...to create a totally awesome rural escape that you'll never want to leave.


What can you expect when you stay at Mount Pleasant Farm?
Think misty mornings, the smell of dew on the grass, the sounds of sheep and highland cattle on the moor.
Chickens scratching around in the orchard and horses grazing in the fields.
Sitting around the fire pit chatting with friends over a glass of something nice, and splashing around in the pool on a hot summers day.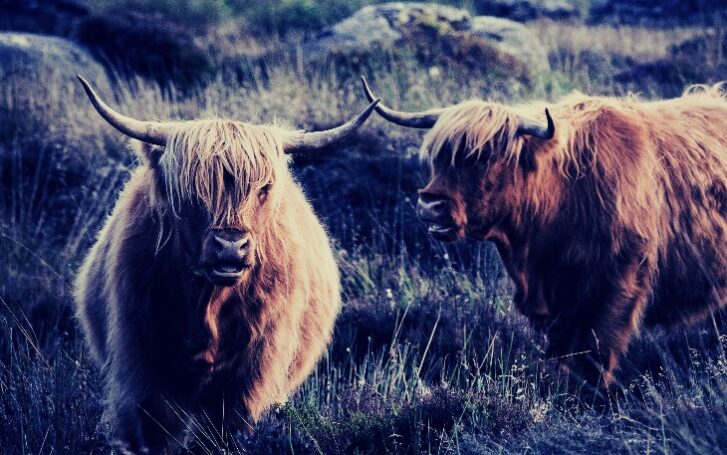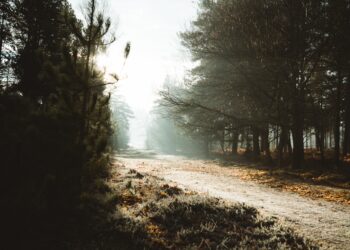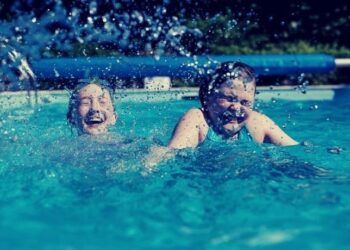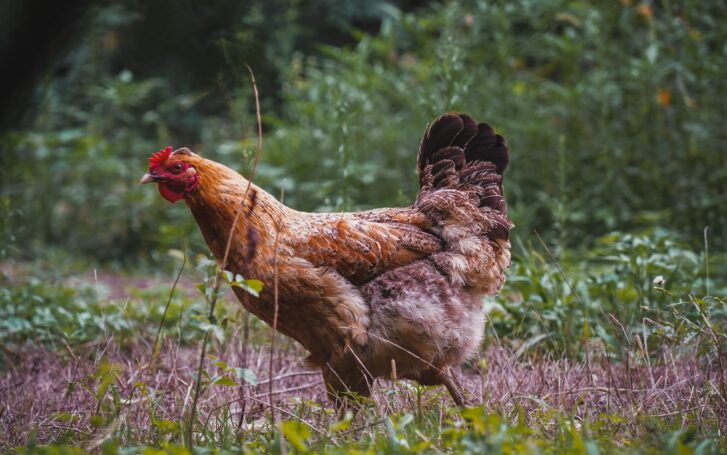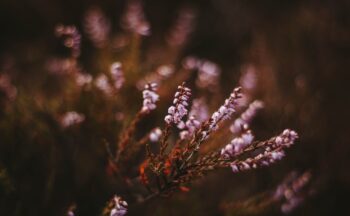 Our Cornish holiday cottages are positioned perfectly in the heart of the county on the edge of Bodmin Moor.  You can actually stroll onto the moor from the farm and in the car you can reach most of what Cornwall has to offer within 30 minutes.
SEE MORE
Testimonials
Beautifully appointed cottage, on the edge of Mount on Bodmin Moors. Peaceful location, a short 10 minutes drive to Bodmin with a host of local amenities. The cottage was very clean, well maintained and fully equipped with all our needs. Chloe & Matt made us feel welcome. We will certainly be back again, thank you.
This place is a wonderful and relaxing to stay in. The kitchen is well equipped and the beds are really comfy. I would definitely recommend and would stop here again. Matt and Chloe are really helpful and informative. The area is so beautiful. I would definitely recommend.
Thank you so much for everything! Very nice, tidy and cozy place!
We had a fantastic time and really appreciated the cleanliness of the space and the amenities provided. The location was also perfect for exploring Cornwall in general. Overall, we highly recommend this farm for anyone looking for a comfortable and convenient stay in the area.
Beautiful little cottage which was absolutely perfect for myself, partner and dog, we all felt very much at home here. Everything in the property was so clean and modern it also had everything we needed. What made this place even more perfect was the added extras we had when we arrived - both us and our dog! We would very much look forward to coming back soon.
Treetops was a mini haven. The lounge windows giving you a full view of the green surroundings was wonderful and we had everything we needed there. It was furnished beautifully and felt very private. Being able to show our girls some animals on the grounds was a bonus. The location is a great jumping off point for lots of different locations in Cornwall. Highly recommended and we'd definitely stay again.
Great clean and quiet place.
A lovely little stay in the Cornish countryside, also due to location only a 30/40 minute drive from each coast side. The farm was perfectly secluded with lots of land so perfect for our spaniels. The stay was incredibly clean on arrival and a lovely basket was left for us along with treats for our dogs. Thank you for a lovely stay.
Wonderful place, quiet surroundings. Very clean interior with good furnishings. We enjoyed our stay and would definitely return.
We've just returned from an absolutely amazing stay. Chloe & Matt had thought of everything when it came to making our stay perfect. The cottage is small but perfectly formed, enough space for myself, husband and 3 children (who loved their room). The Welcome package was such a lovely touch. The farm is in the middle of nowhere and that was the appeal, it was so quiet apart from the odd farm animal which added to the attraction. Set next to woods which has swings in for the children this really was so much better than we expected it to be. The next time we visit our friends down south we will definitely return. Thank you so much!!
Thank you so much we loved our stay in Treetops again. We will be in touch soon to re book for next year.
Outstanding property! Without a doubt, we'll be coming back again! I was just as excited about this place as I was about all the activities we booked. They were also so accommodating for our dogs too!
Wood View was so peaceful and such a lovely place to stay! Really Clean and tidy!
Such a quiet place. You have everything you need. The house is spacious and neat. Thanks Matt & Chloe.
Fabulous stay at Barn End. Very clean and homely place. The swimming pool is amazing and such a great setting for it. Beds are super comfy and the most fluffy towels. A great place for a peaceful break and to explore Cornwall from.
Booked a last minute half term break here and SO glad we did! The place was lovely, quite remote, but that meant we did lots of exploring to other places - all within 30 minutes. Our two boys loved the pool which was an added bonus! Would definitely stay again 😊
Lovely house in a quiet secluded area woken by bird song on a morning rather than alarms. Welcome hamper included scones , cereal, tea, coffee and with clotted cream milk and jam in the fridge. Beautiful countryside surrounding the cottages. Good base to explore cornwall. The pool was a great addition and we took a few dips. A little gem not too far from us, definitely worth a stay and we will hopefully be returning soon.
We loved our stay at Barn End. We highly recommend Matt and Chloe's place. We especially loved the pool and how quiet of a location it was.
Amazing space in a beautiful location, and superb value. Essential if you're planning a trip to the area.
Really great stay with my old daughter and our dog. Wood View is a great size, has lots of natural light, and a great private outdoor area with sun loungers and tables and chairs. Peaceful and a great spot to travel from as we visited different areas of the coast each day. We didn't use the pool as we were out a lot, but it looked very well kept, and a nice place to relax if you are tired of driving. Beautiful walks from the accommodation across the Moor with wild horses and beautiful scenery.
Stunning cottage, beautifully kept. Immaculate inside. So peaceful and comfortable. Fantastic stay. Thank you!!
Fantastic private getaway cottage in a great location for exploring Cornwall. We travelled to many places and cooled off in the swimming pool in the evenings and relaxed in the garden. It had everything we needed as a young family.
Great 2 night stay in Barn End, convenient location for visiting family in the area. Lovely walks on the moors on doorstep of property, fantastic woods nearby, so perfect for bringing our dog. Will stay again, and would recommend.
We had an absolutely lovely stay at Owls Roost. Everything was just as was described and the pictures matched up perfectly! We loved the pool and spent a lot of our time out there. Chloe & Matt provided a lovely welcome basket as well that was a very nice touch and our whole stay was very comfortable.
Relaxing and self contained stay. Loved the facilities especially the swimming pool! The cottage was exactly like the photos with everything we needed.
Just home from a blissful couple of days at this gorgeous place. The house is pristine and Chloe and Matt have made it a home from home. The property and location are idyllic. Honestly, I cannot fault it.
An amazing stay on the farm just at edge of the moors. We had eggs fresh from their chickens. We got to meet the new lambs. The place is clean, and has nice places to sit outside. We made breakfast everyday. Visited Padstow and also the Camel Valley vineyards is not too far away for some top quality Cornish sparkling wine.
Amazing place in one of the best spots in England. The hosts were very helpful and made the stay that extra special.
Beautiful peaceful place, lovely and clean! Comfy bed & sofa! Loved the garden space and the forest opposite
Lovely place to stay in stunning remote location, pool and welcome basket nice addition.
The location was stunning and the cottage was amazing. Everything was provided with added extras including a wonderful hamper fully of goodies and a bed, treat and ball for the dogs. Would highly recommend 😊
A really nice stay, Chloe was very helpful we would return with our family again.
We loved this stay! Such a perfect cottage with everything we needed and more. It was such a win having the pool too. Thoroughly recommend this place!
Had a lovely week staying at Treetops. Would highly recommend! Matt and Chloe provided all the facilities we needed for our baby. Great location for exploring local areas. Thank you for our lovely stay.
It was a dull rainy weather when we arrived. So the only thing what we were hoping it's a clean and cosy cottage. We were so pleased it felt like home when we entered the cottage. Everything was very very clean. We liked the place, our parents were pleased with a swimming pool, kids enjoyed everyday visiting sheep's and horses. We left really happy and rested.
Lovely place and the nearby woods and walks on the moor are amazing.
We arrived late so having self check in was extremely easy and stress free. Place was immaculately clean throughout and really appreciated the extremely clean high chair for our son as i had forgot ours. Welcome pack with cereals, tea, coffee, sugar, milk and scones with clotted cream was lovely. Dog friendly and our dog loved it too. Felt like a home away from home.
Such a beautiful location and the house was perfect for us. We were so grateful for the pool as it rained most days and the pool was sheltered. We would love to come back and stay again. 😊
Lovely place to stay, exactly as it is presented - clean, well kept, nice grounds and a pool
Lovely, modern apartment for our first trip to Cornwall. Thank you for making our stay so enjoyable.
Immaculate cottage with everything we needed. Children had lots of fun in the pool and we enjoyed exploring the local area.
Beautiful homely place to stay. Great welcome hamper with a dog bed and treats for our puppy . Everyone was super friendly and welcoming. Spotlessly clean. Thank you. We hope to be back again.
Really enjoyed our stay. For us as a family of 4 it was a perfect base to explore Cornwall. Only 30 to 40 minutes from many great beaches and locations. Clean tidy and plenty of room for us to enjoy the evenings after long days at the beach. The welcome hamper was a brilliant unexpected extra.
It was better than what we all expected!! Will defiantly be coming back.
Beautiful place to chill and relax and enjoy walking 4 legged family members.
Matt and Chloe were very helpful and friendly, the cottage is in a great location almost half an hour away from many of the main places and attractions. The pool was definitely a hit for the kids.
A great stay. Everyone was super friendly and helpful. The cottage was clean and peaceful. Would highly recommend.
Lovely stay & beautiful grounds.
Lovely stay in Barn End. Within driving distance of all the usual attractions, and really appreciated having the swimming pool when we got back. Nice touch with the welcome package to get us started.
Fantastic couple of days stay at Owls Roost! The cottage was lovely & homely and looked even better than the photos 😁 The pool was the perfect way to start our day or to unwind after a day out exploring!
Couldn't recommend staying here enough!! It's a very central hub if you want to visit multiple coasts and we were able to visit everywhere we wanted to within 30-40 mins! Absolutely loved it!!
We had a lovely 2 night stay at the Owl's roost. It was a lovely cottage, perfect for our family and dog! The hosts were very accommodating and friendly. The location is peaceful. We had a fab time and would definitely stay again
We stayed for 2 nights at the Treetops. The location is perfect to visit Cornwall, everything is within an hour drive. Amazing property, and the most peaceful location you can imagine. Would be happy to return.
Beautiful cottage. Well equipped and spotlessly clean with gorgeous surroundings. Thank you very much. 😊
Beautifully clean and tidy property, professionally run and great attention to detail, will definitely use again
We had a lovely time. This place is great for families.
What an amazing find! Treetops was the perfect hideaway. Open plan living, log burner and beautiful glass panels looking out into woodland. The pool was amazing! Loved everything about this place!
Comfortable, clean cosy place - property was perfect for our family and pet for our short stay. Very nice welcome surprises and also for our dog, very kind and unique. Location was ideal for our stay and is suitable for access to north and south Cornwall - thank you
Best place to stay if you want a quite get away. It is clean and tidy, a good welcome basket with scones and clotted cream in the fridge, all I need after a long day of driving. Would recommend this place to anyone
Our stay was perfect, the cottages are private with each having a lovely space to relax inside and out. The surroundings are idyllic with countryside and views all around. Would defo recommend and come Back
Cosy and made you feel at home especially in the cold weather. The welcome hamper was lovely and most appreciated. Recommended
Really nice, clean and great value for money! Would stay again :D